wabi sabi influences
Ricky and Sjeng liveWe're living right on the border of Belgium and The Netherlands. You enter our house in Belgium and leave Holland through the backdoor. The courtyard dates from the 1600's and is surrounded by a estate of three hectares with a fruit orchard and a wildflower garden. Originally the  courtyard was accommodated for agriculture which later was modified to home residences. The farmhouse is the parental house of Sjeng, the establishment was a ruin and needed a lot of care and maintenance to make it habitable.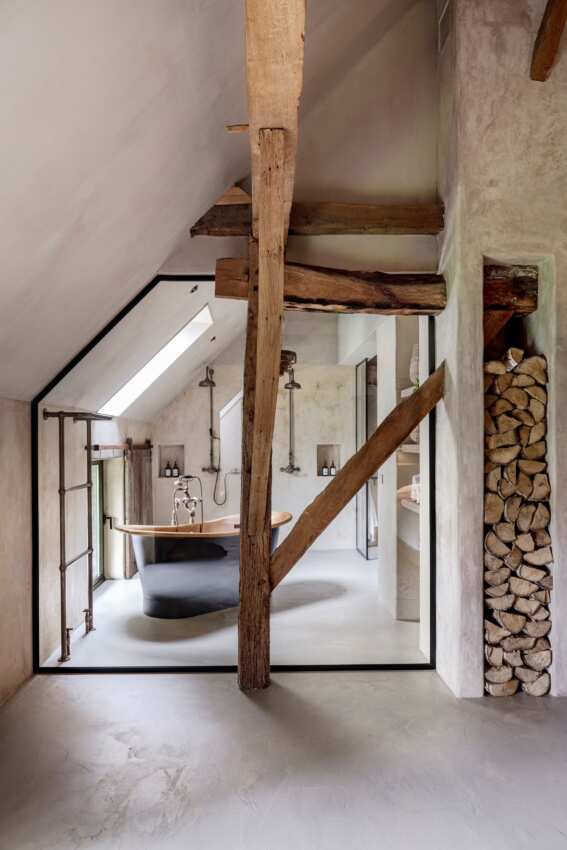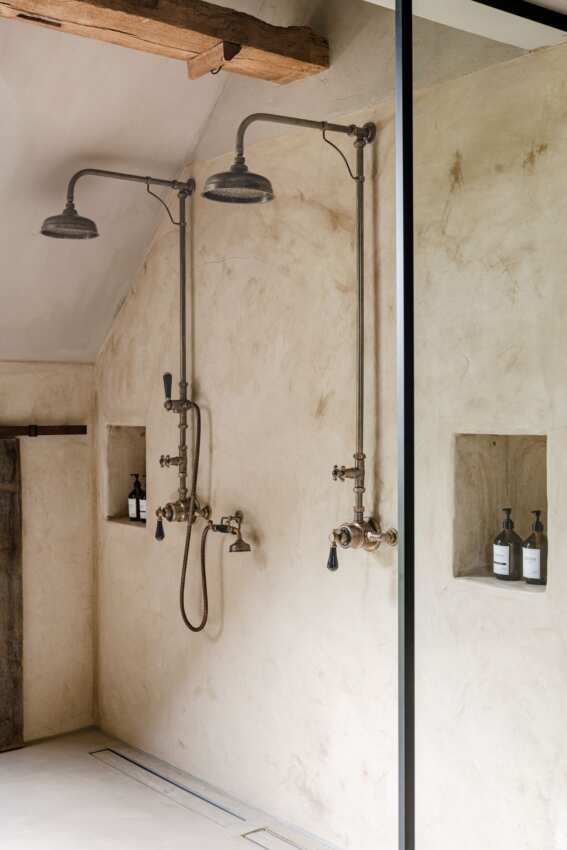 Brass bathtub
Ricky: We made a glass box for our wet room with shower and bath. It was love at first sight when we saw the brass bathtub. It was like it was made for the room. We like to shower together, so we placed two shower taps side by side. All the bathroom fittings are by Kenny&Mason.
Kenny & Mason offers a contemporary comfort with a country look. We chose for the robust tap collection 'Discovery'. Not only are bath and tap aligned in the same finish old brass but even radiator and accessories are available in the same finish. They made all our wishes come true and created a personalized our basin taps. They elevated our ideas by the versatility of their craftsmanship.
Colours… anything but white
The colours in the house play a very important role, throughout the house we find lime paint and decoration techniques. Terracotta, Moroccan blue,… everything but white. Pand 17 specialised in paint and colour advice and brought the softness and warmth into our home.
We also find a living texture in the taps. Like the bathtub, the basin and tap are made of aged brass. The uneven surface combines flawlessly with the other materials in the room. The weathered look adds incredible warmth and unique appeal.
We created a custom-made tap for this surface-mounted basin. We raised the Discovery basin tap so that it sits nicely over the basin. We also adapted the handles to Barbra handles. The Discovery 3-hole tap normally has levers with a porcelain handle. Yet to create more of a tougher design rather than a classic one, we made a bar on the hot and cold lever.