The colour/finish of your taps determines the style you want to implement in your bathroom.
With pleasure we list the different finishes for you below.
Chrome is the most common and low-maintenance finish that is easiest to combine with the other materials in a classic styled bathroom.
A finish that, after the chrome finish, is most often used in both the more classic country bathrooms and the tighter country bathrooms is the nickel finish.
Nickel gives a warm, authentic sheen to your taps and will eventually patina through oxidation to a beautiful, matt finish similar to aged silver.
Combining nickel with black accents transforms your country bathroom to a slightly sleeker look. The soft warm nickel glow in the taps ensures that the black does not look too harsh but provides the right rustic and sophisticated blend.
If you still want to create a slightly tighter look instantaneously then brushed nickel is a good choice. Brushing nickel gives it a matt finish. This finish is also sometimes called nickel matt.
Polished brass & brushed brass
As mentioned in the section above, polished or brushed brass initially looks like 18-carat gold taps. Brass that is not regularly polished will begin to patina slightly over time. Below you can find some beautiful illustrations of this unique finish.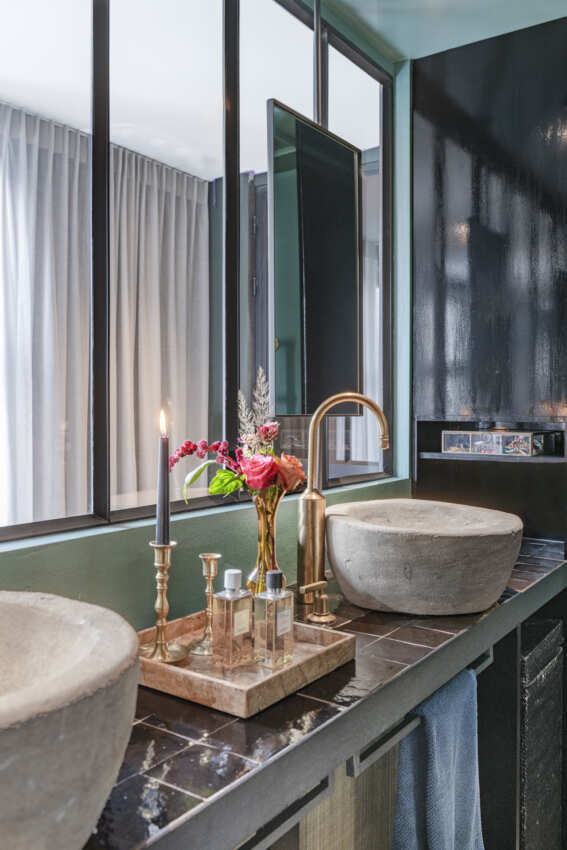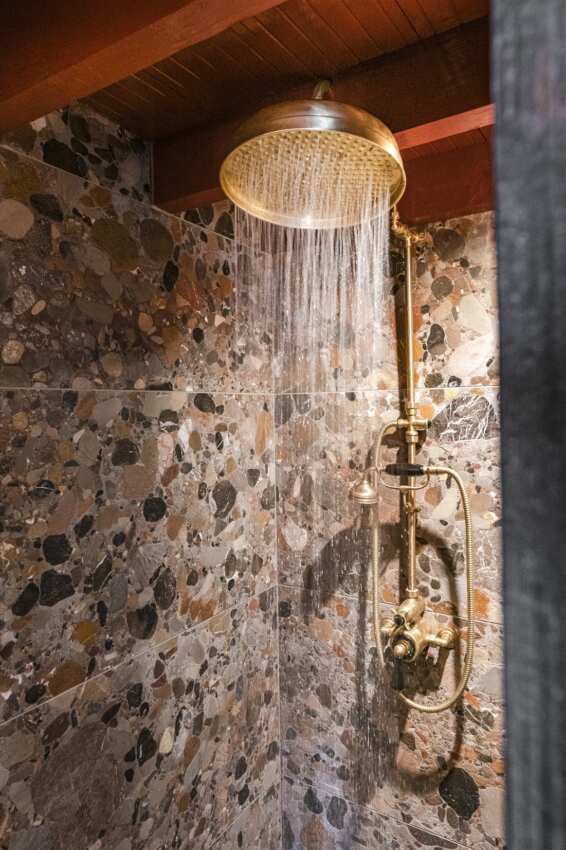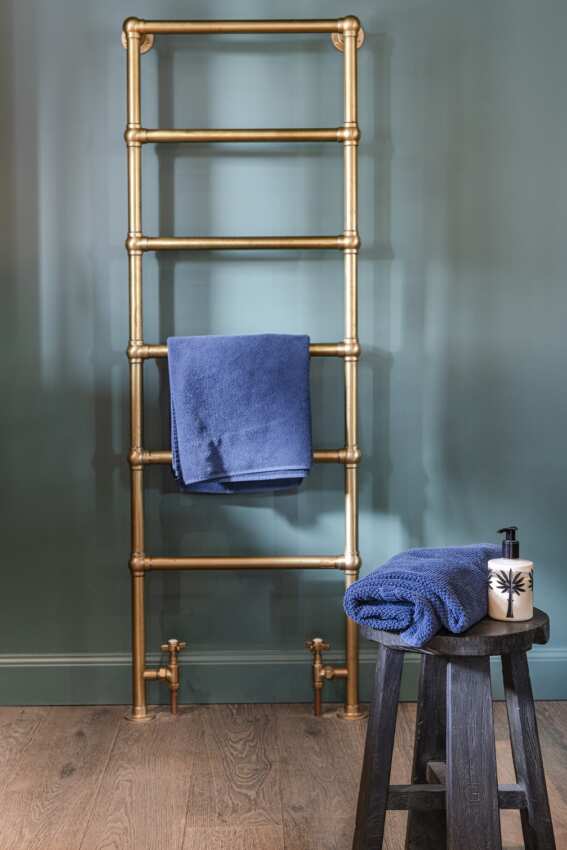 Colloquially, aged brass taps are referred to as copper taps or bronze taps.
Brass itself in its first stage looks as yellow as 18-carat gold taps and over time, through oxidation, patinates to a bronze patina as you can see in the photos to the right and below.
This finish can be incorporated into either a tougher/ robust country bathroom or a more oriental-inspired country bathroom.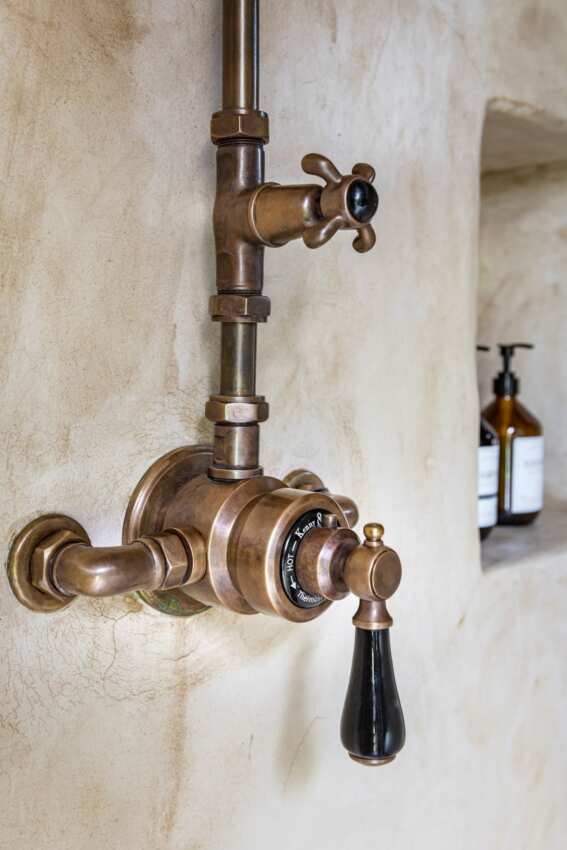 We mentioned earlier that different finishes is one of our strengths. That is why we decided to add one more – DARK NICKEL. On all Kenny&Mason's tap ranges classic or sleek, this finish can be applied. But that's not all, because we felt this finish suited an industrial design we developed a crosstop faucet work consisting of built-in models that makes the contemporary aspect stand out even more.