Boutique hotel The Dylan in Amsterdam has recently renovated its lobby and OCCO restaurant, with Kenny&Mason products used throughout.
Planning on visiting Amsterdam anytime soon? If you are, then we highly recommend you to book a few nights at The Dylan. Set along the Keizergracht canal in the heart of the city, this stunning century-old hotel offers a refined, contemporary decor along with unparalleled, personalized service and five-star amenities.
Retro renovation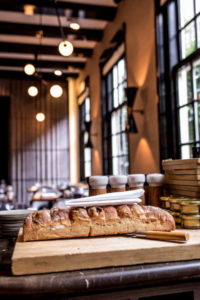 When the hotel lobby and restaurant undertook a top-to-bottom renovation in 2016, Studio Linse assigned Kenny&Mason to provide fitting taps and accessories for both spaces. We were delighted to cooperate with this renowned Amsterdam based interior design agency on such a unique hotel project.
Studio Linse prides themselves on their creativity and attention to detail in every aspect of the process. Our collaboration embraced the retro-nostalgia of the hotel guests and its owners. By adding decorative elements that evoke the hotel's early years, we respected its important heritage.
This project required a high degree of design sophistication because of the unique architecture and building materials. Now known as "OCCO", the recent renovation to the all day brasserie features a sleek, vintage design with high-end fixtures and classy accessories.
Adding the finishing touch
The Kenny&Mason products specified in the lobby and OCCO restaurant include:
A stylish way to make a grand statement. Three-hole wall-mounted mixers have a luxurious look and feel, matching the interior of the hotel perfectly. With two separate handles for hot and cold water and one central spout that sits in the middle, the hotel and restaurant guests get maximum control over the temperature and flow of the water.
As with many rooms, it's often the accessories that make the most difference. We made our mark on this brilliant hotel project with some timeless accessories, among which our fine bone china and mesmerizing metals.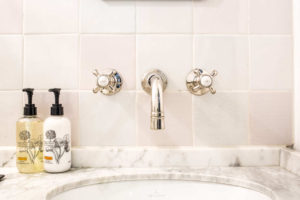 The Dylan is a landmark in the famous Unesco world heritage canal area of Amsterdam. As a member of the prestigious Small Luxury Hotels of the World, The Dylan is known as one of the city's most stylish and intimate hotels. It features over 40 contemporary guest rooms and suites.
Are you an interior designer? Kenny&Mason wants to inspire you with traditional and modern kitchen, restroom and bathroom ideas. Tell us about your project.